About
Sandybrook
Sandybrook is located close to the picturesque market town of Ashbourne on the southern fringe of the Peak District and with just 53 lodges, it is a small and peaceful holiday park. The luxury lodges are located in the former grounds of a 19th century manor house with a historic pinetum and bluebell wood which provide a peaceful setting from which to enjoy a relaxing holiday. Alternatively you can take part in a range of sporting activities onsite, relax in the swimming pool, visit nearby Alton Towers or explore the neighbouring walks and cycling trails.
A Family Business
Pinelodge Holidays is proud to be a family business which was founded by Hugh Grayson in 1993. Pinelodge Holidays own and operate both Darwin Forest and Sandybrook and sister company Pinelog which manufacture the lodges. The business is now operated by Beverley, Nick and Lyndsey Grayson, who alongside a team of dedicated staff aim to provide you with the best in lodge holiday accommodation and customer service.
We aim to 'Delight every guest so they wish to return.'
Darwin Forest
Darwin Forest is our sister site that is located just outside of Matlock and is ideal if you are wanting to explore north Derbyshire and the Dark Peak.
Darwin Forest is a larger site and has 137 lodges nestled within the forest. It is also adjacent to Forestry Commission woodland with easy access to forest trails.
Onsite there is a swimming pool, restaurant and indoor play centre.
Built by Pinelog
We are proud that all our lodges and facility buildings are manufactured by our sister company Pinelog in Chesterfield. Pinelog is, and always has been, committed to building environmentally friendly and sustainable lodges. All lodges are built by talented craftsmen using quality materials. The interiors are stylish and functional and we believe provide guests with the very best in lodge holiday accommodation. For further information about new and second hand Pinelodges please contact them direct on 01246 942842 or visit their website.

Our Green Credentials
The park's lodges are sympathetically interwoven into the natural environment, which enables you to get back to nature and enjoy the picturesque environment. We pride ourselves on complimenting the natural beauty of the Peak District and we are committed to protecting and enhancing the natural environment. We have recently been awarded the Green Key Accreditation for our commitment to the environment and sustainability. We are very proud that our lodges are built locally by Pinelog, we use a range of local suppliers and we have a dedicated conservation champion to protect and enhance our natural environment and wildlife.
Green Key Accreditation
Protecting the natural environment is important to us and that is why we are proud to have been accredited with Green Key which is an international eco-label for tourism facilities. Since 1994, Green Key has been a leading standard of excellence in environmental responsibility and sustainable operation within the tourism industry. The Green Key programme is run by the Foundation for Environmental Education. Green Key provides a well-proven framework for an establishment to work with its environmental management on sustainability issues, including awareness raising. The high environmental standards expected of these establishments are maintained through rigorous documentation and frequent on-site audits. For guests, a Green Key shows that the establishment is committed to reducing the environment impact of their stay. The Green Key programme is linked to the Sustainable Development Goals 2015-2030 addressed by the United Nations.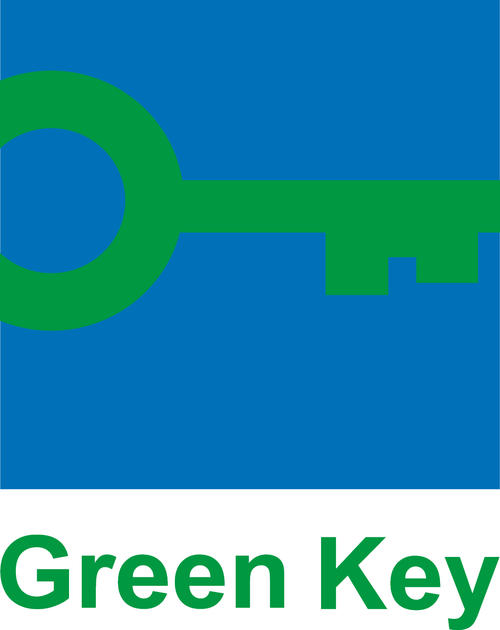 "Unforgettable holidays are in our nature."